Good planning is crucial for a smooth process and a successful event. For this reason, we came up with a tool that we already presented you a few months ago: the LED wall planer.
With this planer, the basics of which we already explained here, you can make all important specifications for the LED wall you want to build. In the end, you receive a PDF-file that contains all the information regarding your construction: the technical data of your LED wall, the resolution, and the best way of cabling for electricity and data cable, how to attach the flying bars and so on. A packing and check list ensure clarity and orientation.
This is new
We always strive for improvement and take your feedback to heart, and so the planer will be updated as well. In the future, you will be able to work with a flexible flying bar placement and new options for big and small cabinets. Furthermore, there will be more options for the data cabling. The planer does no longer only create the most efficient cabling, but you can choose between three variations, among others for the Low Latency mode. This could look e.g. like this: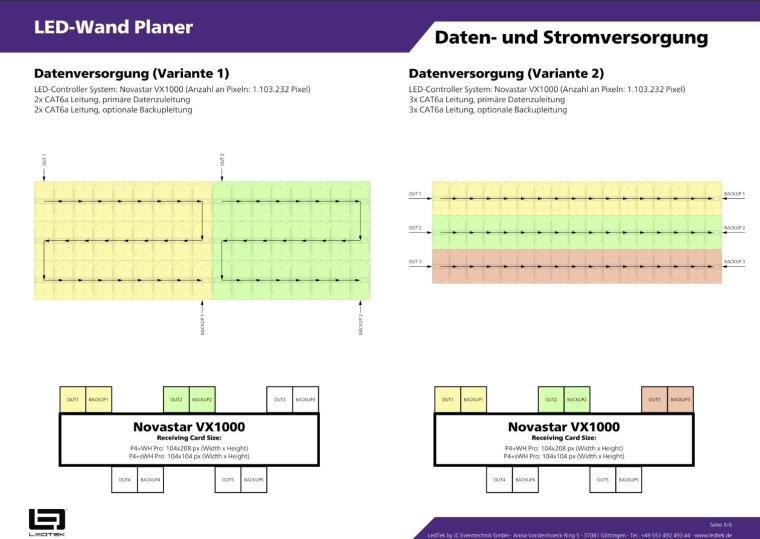 Soon you can furthermore not only work with a hanging construction. Thanks to the addition of our studding, you can also work on standing constructions. We hope you enjoy the new updates and the continued use of the LED wall planner.
Do you have any further questions about our products? Do not hesitate to contact us. We are available for you at any time. Simply call us at +49 551 492 493 44 or send us an email at vertrieb@ledtek.de.