The MCTRL660 Pro is a device of the NovaStar Standard-Line. It plays on 90m2 of our P4+WH outdoor cabinets. This is three times as much as its smaller forerunner can manage. Equipped with a Low-Latency mode, it works without interruptions and is simply efficient. It is the perfect device for medium-sized permanent installations, as there is no scaler integrated. If, however, a scalation was needed, the area of activity of the MCTRL4K can easily and at low cost be expanded by a rentable scaler.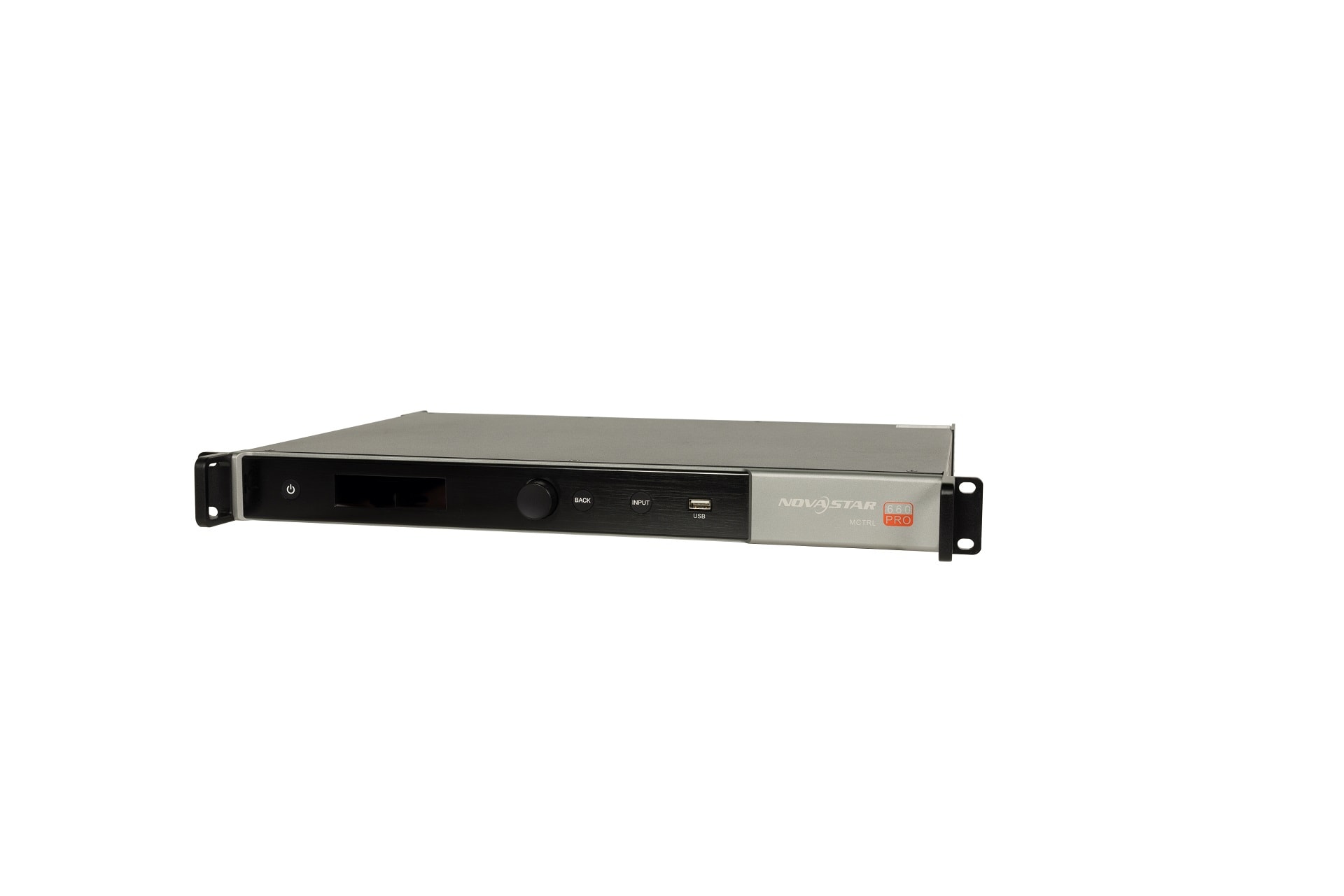 Technical basic data
INPUT
DVI/ HDMI/ 3G-SDI
OUTPUT
6x LED OUT Port/ OPT
OTHER

2K-transmitter with 3,900,000 pixel
Low Latency

USE

permanent installations
scaling rarely asked for
single scaler can be rented additionally

LedTek WALLS

P2+sBL: 25m2
P3+BL: 60m2
P4+WH: 90m2
Your price:
##,## €
Feel free to contact us if you have questions or are interested in one of our products. You can give us a call at +49 551 492 493 44 or send an email to vertrieb@ledtek.de.
*Prices do not include the legally applicable value added tax.
The indication of the VAT identification number (VAT-No.) proves the entitlement to a tax-free intra-community delivery to another EU country. In the event that a tax identification number can not be presented, the purchase must be made via the German partner shop and the legally applicable value added tax must be added. Shipping is only to EU member states.